F1 2012 is the next installment in the popular F1 racing series. The game features all new modes of play, including the Young Driver Test mode, a feature inspired by the sport's real-life testing programme for up and coming talent.
Read More...
The Lord Of The Rings: Battle For Middle Earth 2
Lord of the Rings: The Battle for Middle-Earth II gives you a chance to experience all that Middle-Earth was meant to be. Delve deeper than ever before into the fictional world of Tolkien, as you wage war in the North. Assume command of the most storied civilizations in all of Middle-earth history, the Elven and Dwarven armies — or if you prefer, fight on the side of Evil to aid Sauron in his conquest.
Read More...
Painkiller: Black Edition
Stranded in a place between Heaven and Hell, your time of judgment is at hand. The Underworld is on the verge of unholy war, and you are but a pawn in the infernal battle. As you fight for your purification, the truths behind the deceptions are revealed. Painkiller puts you in a nightmarish world where monsters swarm you in mobs. Eliminate your enemies using a variety of weapons and using your power to morph into a possessed creature.
Read More...
Work the farm in this game of 19th century farmsteading and build a home for your families. Clicking cows won't earn you any cash. This is a simulation of a farmstead experienced in stories which span a generation. Keep them fed, develop their skills, and grow their land in to a Family Farm!
Read More...
Shoot Many Robots follows P. Walter Tugnut on his mission to kill as many robots as possible after a factory begins to ominously produce killer robots. With an RV full of guns and beer, gamers will experience a four-player co-op run-n-gun side-scrolling RPG shooter filled with tons of weapon and item customization. Shoot Many Robots will also feature two game modes: Traversal, where players must progress linearly through a level, and Survival, where players fight against waves of robot hordes, delivering hours of robotic carnage and fun.
Read More...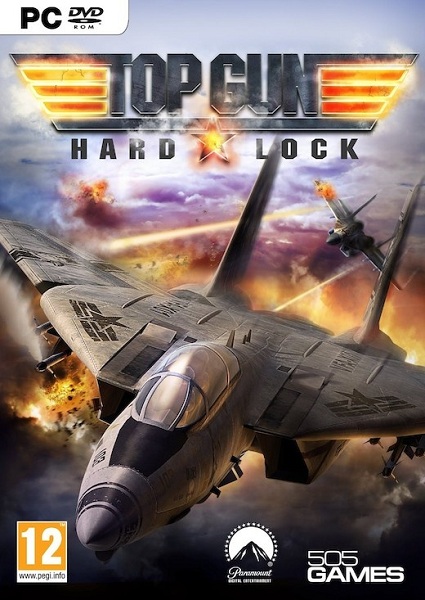 Based on Paramount Pictures' classic film, Top Gun: Hard Lock is set in the present day with a brand new story line and new wave of elite naval aviators fresh out of the Top Gun academy. Gamers fly right back into the danger zone for a jet propelled flight combat adventure with all the flair of a modern day action blockbuster. Top Gun: Hard Lock is aerial dog-fighting at jet speeds and tailgating MiGs at Mach 2, while offering a unique "Hard Lock" mode where players perform air combat maneuvers that deliver an explosively satisfying visual payoff that brings them right into the action. Featuring the legendary F-14 Tomcat fighter jet and a number of additional licensed planes and weapons, and more than enough enemy MIGs to turn into smoldering rubble, the game is carefully mixed with just enough nostalgic references to remain true to its action movie roots.
Read More...
Produced by series veteran Jun Takeuchi, this next-generation follow-up to the terrifying series introduces the theme of escape as its core survival instinct. As Chris Redfield (former S.T.A.R.S. member and now part of the BSAA unit), your life is in danger as you strive to complete your most dangerous mission yet in a sweltering desert colony where a new breed of evil has been unleashed. Swarms of marauding evil beings will charge at you when your pulse is racing at a heart-shattering pace. Environments will play a bigger factor than ever here, using the power of next-gen systems to create a world where terror might lurk in any alcove or shadow. Powerful lighting effects overwhelm the player with mirage movement and blinding brilliance, and even in the light of day, there is no safe haven in this Resident Evil.
Read More...
Set on planet BG-386; a human colonist mining group discovers an ancient pyramid containing a dark and horrible secret. Across the galaxy, a race of warriors is alerted to the discovery of their pyramid and a hunting party is dispatched to ensure that it remains sealed at all costs. Deep inside the ruined pyramid meanwhile, nature's deadliest species awakes from centuries of hibernation intent on finding new prey.
Read More...
In this fourth installment of the popular series, players take on the role of Niko Bellic, a rough-around-the-edge chap from Eastern Europe. Niko has arrived in America, in Liberty City -- a land full of promise and opportunity. His cousin convinced him to emigrate, to join him in his mansion and life of luxury, but as soon as he steps off the boat, Niko discovers the truth about the American way. Still, the wealth, the comfort, the bliss of the good life, it all really is here ... And it's all for the taking.
Read More...
Join world-renowned skeptic Dr. Ignatius Lynch as he investigates strange happenings at an archeological dig site in the English countryside. Villagers fear a spectral horror has descended upon the sleepy town of Hereford, England; uncover hidden clues and discover the truth behind the ghostly apparition in this haunting Hidden Object game!
Read More...